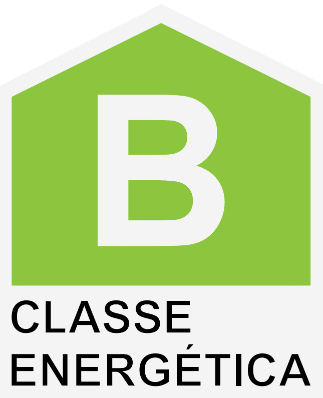 Luxury condominium.
Unique and comfortable luxury tourist condominium, with modern architecture with bold design, located in the heart of Praia da Rocha, less than 150 meters from the sea.

The condominium development offers the residents, the possibility to enjoy common areas such as the leisure area with green area, heated swimming pool, covered in winter and open in summer, SPA area with sauna and Turkish bath, including also showers, bathrooms , changing rooms, gym, children's playground and mini multifunctional playground including mini tennis, volleyball and basketball.

This privileged setting allows you to fully enjoy all the charms of Praia da Rocha, where there are plenty of excellent restaurants, inviting cafes and terraces, shops, all water sports, a magnificent beach and an appealing nightlife that has among its ex-libris Casino.

A unique space to live, spend holidays and enjoy the tranquility that will transform your home into a special home.
Property Features
---
Central vacuum system
Electric blinds
Pre installation of air conditioning
Pool
Garden
Solar panels
Video intercom
Private condominium
Lift
Walking distance to beach
Energetic certification: B
Garage
Balcony
Portimão
49 Available fractions
Reference


A200221

Property type


Apartment

Bedrooms


1

House Area
109,65 m2
Price EUR


330 000 €

KNOW MORE

Reference


A200222

Property type


Apartment

Bedrooms


1

House Area
75,63 m2
Price EUR


280 000 €

KNOW MORE

Reference


A200223

Property type


Apartment

Bedrooms


1

House Area
77,62 m2
Price EUR


280 000 €

KNOW MORE

Reference


A200224

Property type


Apartment

Bedrooms


1

House Area
76,62 m2
Price EUR


280 000 €

KNOW MORE

Reference


A200225

Property type


Apartment

Bedrooms


1

House Area
76,62 m2
Price EUR


280 000 €

KNOW MORE

Reference


A200226

Property type


Apartment

Bedrooms


1

House Area
78,44 m2
Price EUR


340 000 €

KNOW MORE

Reference


A2002210

Property type


Apartment

Bedrooms


1

House Area
77,38 m2
Price EUR


295 000 €

KNOW MORE

Reference


A200227

Property type


Apartment

Bedrooms


1

House Area
132,08 m2
Price EUR


390 000 €

KNOW MORE

Reference


A200228

Property type


Apartment

Bedrooms


1

House Area
133,86 m2
Price EUR


390 000 €

KNOW MORE

Reference


A2002211

Property type


Apartment

Bedrooms


1

House Area
77,52 m2
Price EUR


295 000 €

KNOW MORE

Reference


A2002212

Property type


Apartment

Bedrooms


1

House Area
76,32 m2
Price EUR


290 000 €

KNOW MORE

Reference


A2002213

Property type


Apartment

Bedrooms


1

House Area
76,32 m2
Price EUR


290 000 €

KNOW MORE

Reference


A2002214

Property type


Apartment

Bedrooms


1

House Area
79,48 m2
Price EUR


295 000 €

KNOW MORE

Reference


A2002215

Property type


Apartment

Bedrooms


1

House Area
76,82 m2
Price EUR


295 000 €

KNOW MORE

Reference


A2002216

Property type


Apartment

Bedrooms


1

House Area
79,05 m2
Price EUR


310 000 €

KNOW MORE

Reference


A2002217

Property type


Apartment

Bedrooms


1

House Area
93,75 m2
Price EUR


340 000 €

KNOW MORE

Reference


A200229

Property type


Apartment

Bedrooms


1

House Area
93,75 m2
Price EUR


330 000 €

KNOW MORE

Reference


A2002218

Property type


Apartment

Bedrooms


1

House Area
77,38 m2
Price EUR


330 000 €

KNOW MORE

Reference


A2002219

Property type


Apartment

Bedrooms


1

House Area
77,52 m2
Price EUR


330 000 €

KNOW MORE

Reference


A2002220

Property type


Apartment

Bedrooms


1

House Area
76,32 m2
Price EUR


330 000 €

KNOW MORE

Reference


A2002221

Property type


Apartment

Bedrooms


1

House Area
76,32 m2
Price EUR


330 000 €

KNOW MORE

Reference


A2002222

Property type


Apartment

Bedrooms


1

House Area
79,48 m2
Price EUR


340 000 €

KNOW MORE

Reference


A2002223

Property type


Apartment

Bedrooms


1

House Area
76,82 m2
Price EUR


330 000 €

KNOW MORE

Reference


A2002224

Property type


Apartment

Bedrooms


1

House Area
79,05 m2
Price EUR


340 000 €

KNOW MORE

Reference


A2002225

Property type


Apartment

Bedrooms


1

House Area
93,75 m2
Price EUR


360 000 €

KNOW MORE

Reference


A2002226

Property type


Apartment

Bedrooms


1

House Area
77,38 m2
Price EUR


345 000 €

KNOW MORE

Reference


A2002227

Property type


Apartment

Bedrooms


1

House Area
77,52 m2
Price EUR


345 000 €

KNOW MORE

Reference


A2002228

Property type


Apartment

Bedrooms


1

House Area
76,32 m2
Price EUR


345 000 €

KNOW MORE

Reference


A2002229

Property type


Apartment

Bedrooms


1

House Area
76,32 m2
Price EUR


345 000 €

KNOW MORE

Reference


A2002230

Property type


Apartment

Bedrooms


1

House Area
79,48 m2
Price EUR


355 000 €

KNOW MORE

Reference


A2002231

Property type


Apartment

Bedrooms


1

House Area
76,82 m2
Price EUR


345 000 €

KNOW MORE

Reference


A2002232

Property type


Apartment

Bedrooms


1

House Area
79,05 m2
Price EUR


355 000 €

KNOW MORE

Reference


A2002233

Property type


Apartment

Bedrooms


1

House Area
83,78 m2
Price EUR


360 000 €

KNOW MORE

Reference


A2002234

Property type


Apartment

Bedrooms


1

House Area
77,38 m2
Price EUR


360 000 €

KNOW MORE

Reference


A2002235

Property type


Apartment

Bedrooms


1

House Area
77,52 m2
Price EUR


360 000 €

KNOW MORE

Reference


A2002236

Property type


Apartment

Bedrooms


1

House Area
76,32 m2
Price EUR


360 000 €

KNOW MORE

Reference


A2002237

Property type


Apartment

Bedrooms


1

House Area
76,32 m2
Price EUR


360 000 €

KNOW MORE

Reference


A2002238

Property type


Apartment

Bedrooms


1

House Area
79,48 m2
Price EUR


370 000 €

KNOW MORE

Reference


A2002239

Property type


Apartment

Bedrooms


1

House Area
76,82 m2
Price EUR


360 000 €

KNOW MORE

Reference


A2002240

Property type


Apartment

Bedrooms


1

House Area
79,05 m2
Price EUR


370 000 €

KNOW MORE

Reference


A2002241

Property type


Apartment

Bedrooms


0

House Area
68,8 m2
Price EUR


280 000 €

KNOW MORE

Reference


A2002242

Property type


Apartment

Bedrooms


2

House Area
129,86 m2
Price EUR


550 000 €

KNOW MORE

Reference


A2002243

Property type


Apartment

Bedrooms


2

House Area
107,45 m2
Price EUR


390 000 €

KNOW MORE

Reference


A2002244

Property type


Apartment

Bedrooms


2

House Area
108,76 m2
Price EUR


460 000 €

KNOW MORE

Reference


A2002245

Property type


Apartment

Bedrooms


2

House Area
133,82 m2
Price EUR


470 000 €

KNOW MORE

Reference


A2002246

Property type


Apartment

Bedrooms


2

House Area
109,9 m2
Price EUR


440 000 €

KNOW MORE

Reference


A2002247

Property type


Apartment

Bedrooms


2

House Area
110 m2
Price EUR


440 000 €

KNOW MORE

Reference


A2002248

Property type


Apartment

Bedrooms


2

House Area
111,39 m2
Price EUR


440 000 €

KNOW MORE

Reference


A2002249

Property type


Apartment

Bedrooms


2

House Area
133,82 m2
Price EUR


499 000 €

KNOW MORE