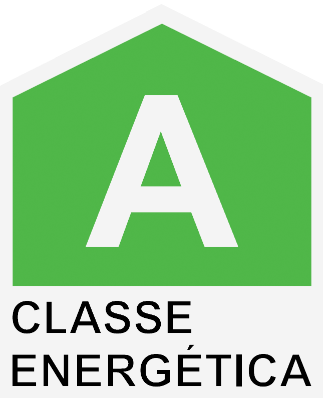 Monte Rei Clubhouse Residences
With breath-taking views overlooking the blue waters of the Atlantic Ocean and towards the lake and golf course, our Clubhouse Residences are surrounded by carefully landscaped gardens, just moments from the magnificent Monte Rei Clubhouse with its restaurants and facilities.

These stunning contemporary properties provide all the comforts of modern living; inspiring, comfortable open-plan living spaces where floor-to-ceiling windows make full use of the natural light and warmth.

They are available in a number of different type :
2 bed apartments
2 bed garden apartments
2 bed penthouses
3 bed duplex penthouses

Situated moments from the iconic Monte Rei Clubhouse, residents benefit from convenient access to the spectacular North Course, World-Class dining options and their own private swimming pool, gym and sauna. The Clubhouse Residences invite you to enjoy an exclusive, contemporary lifestyle making the ideal vacation home, primary home or rental income opportunities.

Interior Design:
Each apartment is thoughtfully designed and beautifully appointed and has been fully furnished by the renowned interior design company Sá Aranha & Vasconcelos.
Every detail has been considered, discussed in-depth and built by dedicated craftsmen. Using the best finishes, each residence has been designed with you in mind.

Residents Amenities:
Golf Facilities
Tennis Courts
Dedicated Concierge
Dining Options
Swimming Pool
Fitness Facilities
24 Hour Security
Housekeeping Services

Owner Services & Benefits:
As a Monte Rei resident, you benefit from a variety of personalised services. When you are not in-residence, our Property and Rental Management teams will ensure that your home is well looked after and make owning your new home that much easier. Further all property owners at Monte Rei are entitled to a range of benefits around the resort that are specifically tailored to their needs and objectives.

Investment Opportunity
Monte Rei has a proven history of delivering excellent returns on owners' properties - using our dedicated in-house management services. The new Clubhouse Residences will add modern course-fronted apartments to our portfolio and allow us to guarantee a stress-free 4% return for four years on selected apartments, with owners retaining six weeks usage per year.

Distances:
Faro International Airport: 40 minutes
Beach: 15 minutes

Contact us for more info & details.
Property Features
---
Air conditioning
Under floor heating
Pool
Garden
Tennis Court
Automatic gate
Thermal solar panels
Golf course nearby
Video intercom
Jacuzzi
Private condominium
Security alarm
Lift
Energetic certification: A
Furnished
Storeroom
Balcony
Monte Rei
23 Available fractions
Reference


A1300051

Property type


Apartment

Bedrooms


2

House Area
197,08 m2
Price EUR


850 000€

KNOW MORE

Reference


A1300052

Property type


Apartment

Bedrooms


2

House Area
202,75 m2
Price EUR


890 000€

KNOW MORE

Reference


A1300053

Property type


Apartment

Bedrooms


2

House Area
197,08 m2
Price EUR


885 000€

KNOW MORE

Reference


A1300054

Property type


Apartment

Bedrooms


2

House Area
197,08 m2
Price EUR


850 000€

KNOW MORE

Reference


A1300055

Property type


Penthouse

Bedrooms


3

House Area
317,38 m2
Price EUR


1 375 000€

KNOW MORE

Reference


A1300056

Property type


Apartment

Bedrooms


2

House Area
197,08 m2
Price EUR


900 000€

KNOW MORE

Reference


A1300057

Property type


Apartment

Bedrooms


2

House Area
197,08 m2
Price EUR


890 000€

KNOW MORE

Reference


A1300058

Property type


Apartment

Bedrooms


2

House Area
197,08 m2
Price EUR


915 000€

KNOW MORE

Reference


A1300059

Property type


Apartment

Bedrooms


2

House Area
197,08 m2
Price EUR


900 000€

KNOW MORE

Reference


A13000510

Property type


Penthouse

Bedrooms


3

House Area
317,38 m2
Price EUR


1 400 000€

KNOW MORE

Reference


A13000511

Property type


Apartment

Bedrooms


2

House Area
197,08 m2
Price EUR


880 000€

KNOW MORE

Reference


A13000512

Property type


Apartment

Bedrooms


2

House Area
197,08 m2
Price EUR


885 000€

KNOW MORE

Reference


A13000513

Property type


Apartment

Bedrooms


2

House Area
197,08 m2
Price EUR


875 000€

KNOW MORE

Reference


A13000514

Property type


Apartment

Bedrooms


2

House Area
205,96 m2
Price EUR


920 000€

KNOW MORE

Reference


A13000515

Property type


Apartment

Bedrooms


2

House Area
202,75 m2
Price EUR


880 000€

KNOW MORE

Reference


A13000516

Property type


Penthouse

Bedrooms


2

House Area
201,05 m2
Price EUR


950 000€

KNOW MORE

Reference


A13000517

Property type


Apartment

Bedrooms


2

House Area
197,08 m2
Price EUR


890 000€

KNOW MORE

Reference


A13000518

Property type


Apartment

Bedrooms


2

House Area
194,8 m2
Price EUR


870 000€

KNOW MORE

Reference


A13000519

Property type


Apartment

Bedrooms


2

House Area
200,5 m2
Price EUR


870 000€

KNOW MORE

Reference


A13000520

Property type


Apartment

Bedrooms


2

House Area
194,7 m2
Price EUR


860 000€

KNOW MORE

Reference


A13000521

Property type


Apartment

Bedrooms


2

House Area
197,08 m2
Price EUR


860 000€

KNOW MORE

Reference


A13000522

Property type


Apartment

Bedrooms


2

House Area
200,5 m2
Price EUR


880 000€

KNOW MORE

Reference


A13000523

Property type


Penthouse

Bedrooms


2

House Area
200,05 m2
Price EUR


950 000€

KNOW MORE